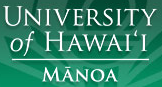 UH Chalcopyrites
| | |
| --- | --- |
| Project ID | 23f3a1d9-978e-4d1f-b6c0-7a9853b7ee02 |
Novel Chalcopyrites For Advanced Photoelectrochemical Water Splitting
Recipient University of Hawaii at Manoa (PI: Nicolas Gaillard)
Subs University of Nevada, Las Vegas/UNLV (PI: Clemens Heske)
Water Splitting Technology PEC
Status Awarded
Abstract With the support of DoE's EERE office, our team has established a unique tool-chest of capabilities, including theoretical modeling (LLNL), state-of-the-art synthesis (HNEI, Stanford, and NREL) and advanced materials and interfaces characterization (UNLV), to accelerate the development of high efficiency and durable materials for advanced photoelectrochemical (PEC) water splitting. Using this synergistic approach, we have successfully created new wide bandgap chalcopyrite photocathodes generating over 10 mA/cm2, developed innovative strategies to protect them from corrosion, and engineered temperature-resistant transparent conductive oxides to serve as intermediate contact layers in monolithic multi-junction PEC devices.
With this new research effort (Topic 2A), we aim to engineer new chalcopyrite photocathodes towards their theoretical STH efficiency limit of 25%. This effort will be subdivided into distinct tasks, each using cutting-edge techniques to address four technical barriers: Materials Efficiency (AE), Synthesis and Manufacturing (AJ), Integrated Device Configurations (AG) and Materials Durability (AF).
In Task 1 "Modeling and synthesis of chalcopyrite photocathodes", we will expand our library of wide bandgap chalcopyrites for PEC water splitting. With support from LLNL's "Computational Materials Diagnostics and Optimization of PEC Devices" node and NREL's "I-III-VI Compound Semiconductors for Water-Splitting" node, we will investigate two new bandgap tunable chalcopyrite candidates for PEC water splitting: Cu(In,Al)Se2 and Cu(In,B)Se2. Advanced spectroscopic analyses of their electronic structure will be performed at UNLV to certify LLNL's theoretical models and refine the synthesis protocols.
In Task 2 "Interfaces engineering for enhanced efficiency and durability", we propose to address both the non-ideal band-edge positions of chalcopyrites with respect to water redox potentials, as well as their chemical instability under PEC water splitting, with a buried-junctions approach. We will engineer environmentally friendly n-type buffers to adjust the chalcopyrite band-edge positions. Also, we will integrate non-precious catalytic-protecting layers to enhance the water splitting efficiency of these buffer layer/chalcopyrite systems and ensure long-term stability. This task will be done in collaboration with NREL's "High-Throughput Experimental Thin Film Combinatorial Capabilities" and "Corrosion Analysis of Materials" nodes.
Finally, in Task 3 "Hybrid photoelectrode device integration", we propose an innovative method to bond wide bandgap photocathodes onto narrow bandgap PV drivers at room temperature using conductive polymers. This "semi-monolithic" approach addresses fundamental processing incompatibility issues, as both the photocathode and the PV driver are processed separately. The end goal of our project is a fully functional semi-monolithic chalcopyrite-based PEC device capable of producing hydrogen under zero bias for at least 1,000 hours at 10% STH efficiency. If funded, this project can have a significant impact on hydrogen production costs via PEC water splitting, as chalcopyrites are the only bandgap-tunable, PV-grade thin film materials that could compete with the III-V material class in terms of STH efficiency, and additionally offers the promise of lower cost and high PEC stability.